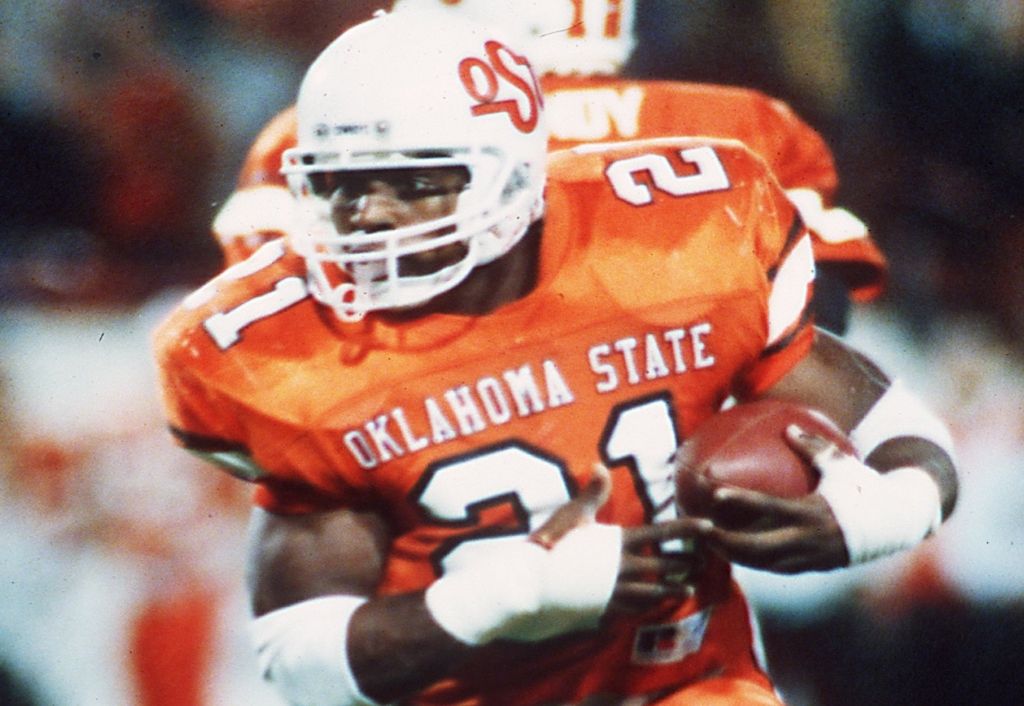 POSTED BY: Barry Sanders in Blog
I still cannot believe Nike paid tribute to my college career with an Air Trainer shoe in OK State colors. Heard they sold out online in less than 20 minutes of being released. Can't believe it.
I've decided to donate all the proceeds I receive to two charities that mean a lot to me. My proceeds will be split 50-50 between the Boys and Girls Club of South Central Kansas and The Michigan Chapter of the Scleroderma Foundation.  
You could win an autographed tribute shoe. Find out HERE