BARRY SANDERS

BLOG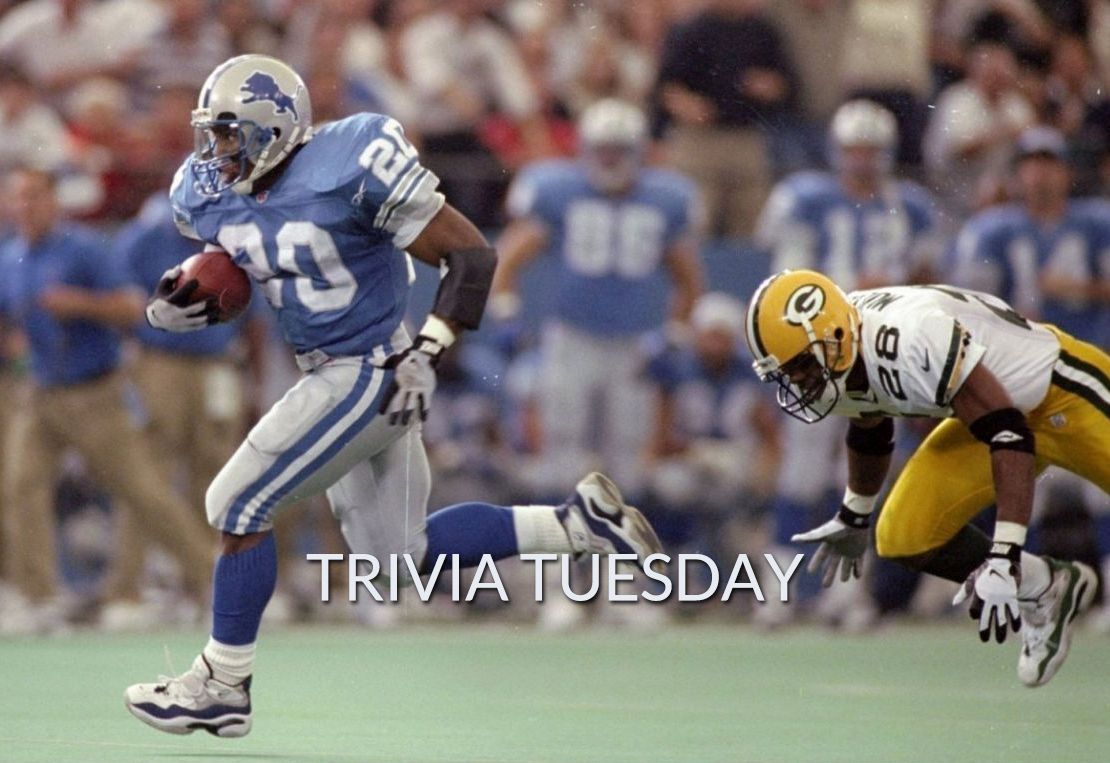 | | |
| --- | --- |
| Mar-11 | |
POSTED BY: Barry Sanders in Blog
Trivia Tuesday fans on www.barrysanders.com - today's prize will be a signed picture from me.
In 1997, I shared the NFL MVP Award with which quarterback?
This gunslinger threw for 35 passing TDs while I ran for 2,053 yards with 11 rushing TDs.
If you know the answer, submit your answer below and I will be picking a winner Wednesday. Good luck and come back to www.barrysanders.com for more trivia, news, contests, media and more.
*Note: By submitting, you are opting in to allow BarrySanders.com to email you with updates.