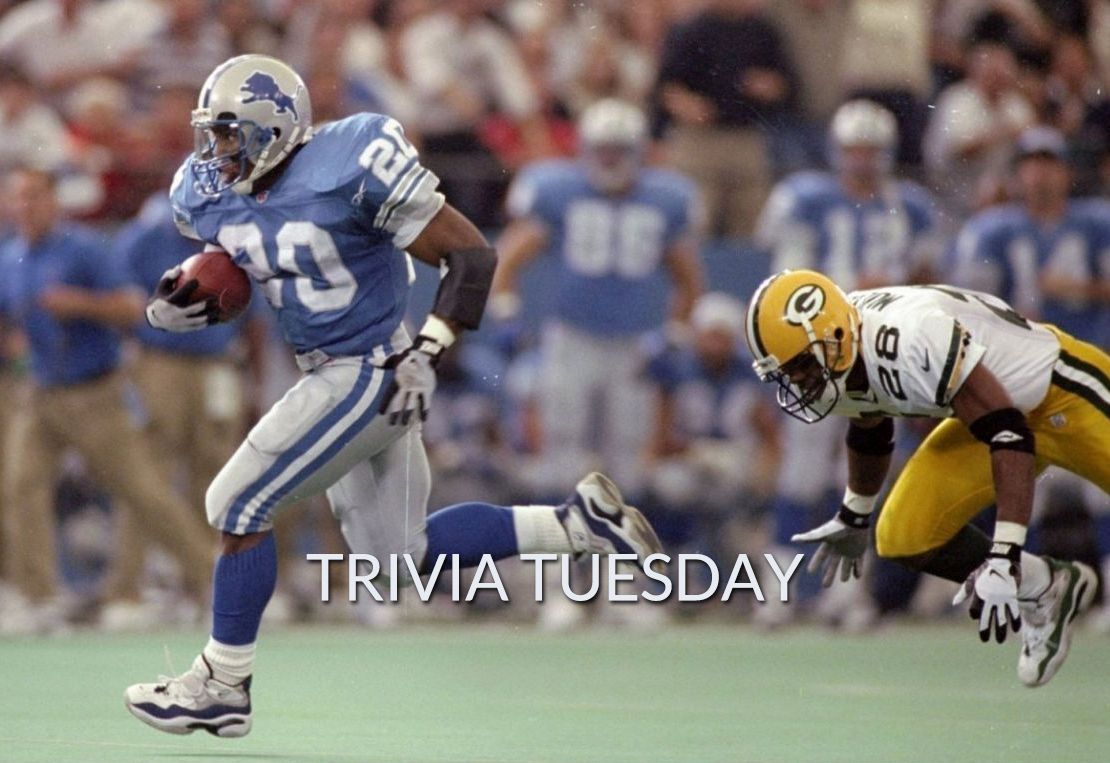 | | |
| --- | --- |
| Apr-15 | |
POSTED BY: Barry Sanders in Blog
Putting points on the board isn't the only thing football is about but it may be the most exciting. This week's Trivia Tuesday sums up my NFL career by points.
 How many total points did I score in my 10-year NFL career? 
This week's winner will get a signed cover from my best selling book.
Sign up for my newsletter to receive the latest from me about contests, appearances, events and much more. Thank you all for being great fans. Good luck and come back to www.barrysanders.com
*Note: By submitting, you are opting in to allow BarrySanders.com to email you with updates.