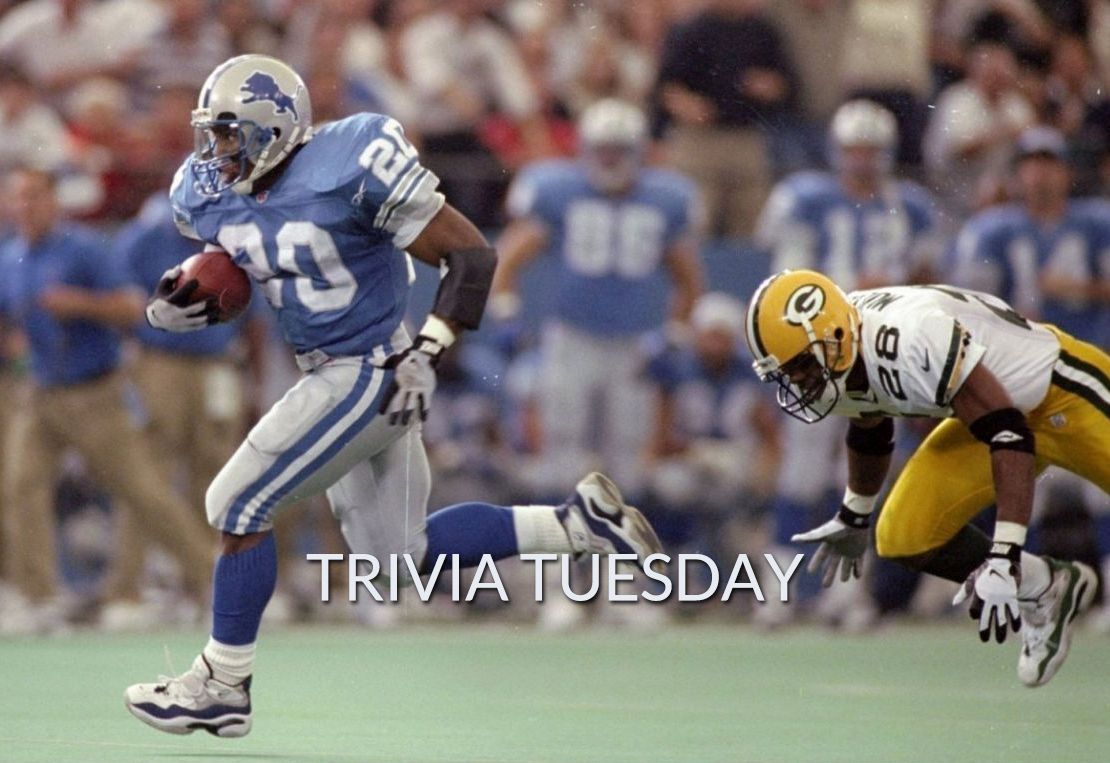 | | |
| --- | --- |
| Jul-07 | |
POSTED BY: Barry Sanders in Blog
This week's Trivia Tuesday question won't be as difficult as last week's. Football fans of the 90s will remember clearly.
"Which two coaches did I play for with the Lions during my career?"
Enter your answer below for a chance to win. This week's winner will get this signed photo from me. I've never signed this photo for my site before, so be sure to answer the trivia for a chance to win.
Last week's winner is Peter Mack, enjoy your signed photo. The answer was: I went 5 out of 10 seasons without losing a fumble.
Sign up for my newsletter to receive the latest from me about contests, appearances, events and much more. Thank you all for being great fans. Good luck and come back to www.barrysanders.com