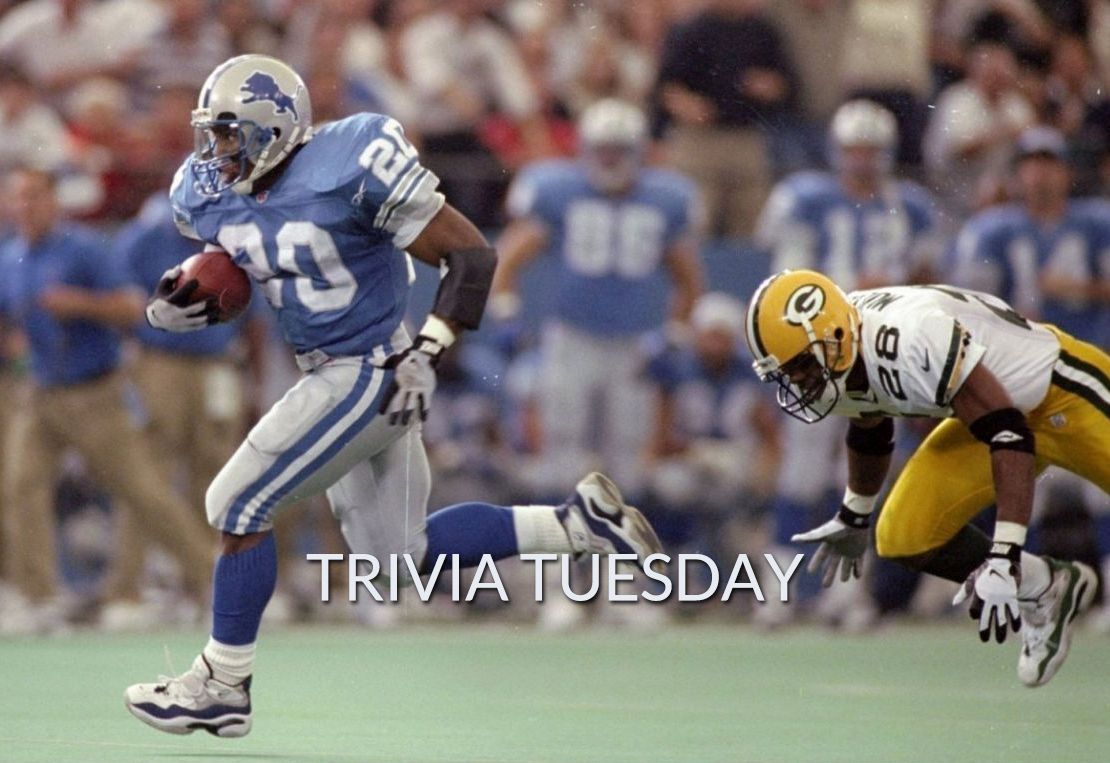 | | |
| --- | --- |
| Sep-02 | |
POSTED BY: Barry Sanders in Blog
You all know that my son plays football, and is also a running back, but he doesn't go to the same university as I did.
"Where does my son go to college?"
This week's winner will receive this signed photo of me:
This week's winner is Tom Loepp
The answer to last week's question is: Oklahoma State University is located in Stillwater, Oklahoma.